"Are You STRONG Enough? Are You In Good Enough SHAPE to Crush The POWERHOWSE CHALLENGE? Time to Find Out!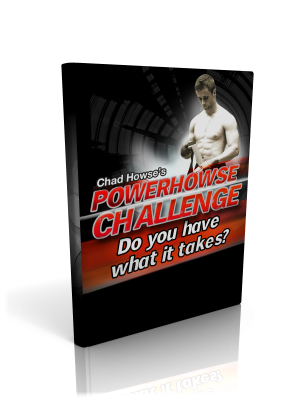 The PowerHowse Challenge
Find Out Exactly the Kind of Shape You're in AND What You Need to do to Get In GREAT Shape – FAST.
I'll Show You the SECRETS That Helped me Pack on 7 lbs of Ripped Muscle in 21 Days!
Learn What To Eat and When, to Build the Perfect, Powerful Body.
The Mystery Of Cardio —> Learn a Unique Technique That'll Help You Build Muscle and Lose Fat.
The Lifestyle Challenge –> Tips That Will Help You Live The Life You Should Be Living.