Posted:
November 28th, 2012 |
Author:
Chad Howse
|
Filed under:
Alpha Male
,
Be Legendary
,
Manliness
Tags:
10 best books for men
,
4 best authors for guys
,
authors
,
best authors
,
best authors for men
,
best books for men
,
books
,
books to help you become a better man
,
manly books
,
reading
|
Comments: 46 »
Throughout my entire high school and college "career", I read one book. "Of Mice and Men", the only book that I had every truly read from start to finish until I was forced to educate myself. I'm as stubborn as a mule. I didn't read much when I was younger because I never saw how reading was going to help me be successful. I never saw the correlation.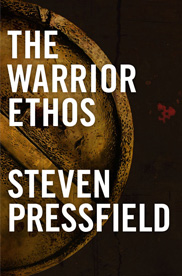 I also didn't enjoy the books that were being force-fed to me. Since then, I've gone back and read many of the books I failed to open as ateenager. And many more on top of that.
When I dropped out of college and got a job in sales, I began educating myself on sales. I began reading. Books on sales led me to books on business which led me to books on entrepreneurialism, then to self-help, biographies, and finally back to fiction. I'll read anything worthwhile reading. If I didn't enjoy reading, I wouldn't have a successful business in any sense of the word.
Reading is not only something that every man should do, but something that every man should love. C.S. Lewis said, We read to know we are not alone. Books connect generations. The living and the dead. They give us knowledge and understanding that even experience might not be able to give us, as we don't have the wisdom to recognize the lesson when we're in its midst.
"Every man who knows how to read has it in his power to magnify himself, to multiply the ways in which he exists, to make his life full, significant and interesting." Aldous Huxley
I've read many of the following books multiple times. They've left their imprint on me. They've forced me to look in the mirror. To man the fuck up. To work harder, live more passionately, with more imagination and testicular fortitude. Books have made me a better person, a stronger person, and a better man. Read the rest of this entry »
---